#TBT: The Volkswagen "Max" Beetle
Herndon, VA – In 2008, Volkswagen of America began looking for a unique spokesperson—someone who could eloquently embody the brand's ideals, but at the same time remind us that Volkswagen is a company that knows how to have a little fun, too. Identifying just the right person presented a long road ahead; it became clear that not just any celebrity superstar would do. With the help of advertising agency Crispin Porter + Bogusky, the unforgettable black 1964 Beetle we simply know as "Max" was fast-tracked to primetime.
Though he wasn't human, Max was unquestionably iconic, and instantly shone as a spokesperson. The lovable icon spoke English but with a polite German accent as he interviewed celebrities of the day that included Heidi Klum, Leonard Nimoy, David Hasselhoff, and basketball coach Bobby Knight. His schedule stayed fully booked, with appearances at car shows and vehicle launches nationwide filling out the days between ad shoots.
But how could Max be in so many places at once? Simple – there were five of him. In an incredibly short timeframe, prime candidates were located, purchased, identically restored, and delivered to the public stage. State of Mind Customs in Oxford, MI handled the restoration process, completing the first three Beetles in just 30 days. Spearheading a team of 20 through the work, owner John Bickel stresses the feat would never have been possible without the strong cohesion and enthusiasm between all involved parties and Volkswagen itself.
The 1964 Beetle might be the most iconic representation of the car's incredible 30-year long run. This model year brought myriad updates that included a metal sunroof, larger front turn signals, a larger license plate light, and four new colors: Panama Beige, Java Green, Bahama Blue, and Sea Blue. Inside the 1964 Beetle, the horn featured two buttons in lieu of the earlier car's half ring design and basketweave vinyl seats provided some aeration compared with the solid vinyl of the previous car.
Pricing in 1964 ranged from $1,595 for the DeLuxe Sedan to $1,685 for the DeLuxe Sunroof, both of which had a 1,192 cc OHV horizontally-opposed four-cylinder engine, making 40 hp at 3,900 rpm and 65 lb-ft of torque at 2,400 rpm. Weighing in at just 1,675 lbs, there was easily enough power to motivate the Beetle, which was able to net an impressive 31.5 mpg at the same time. The 4-speed manual transmission helped the little people mover reach a top speed of 72 mph.
Initially, the five restored Beetles were to be static displays, but State of Mind was able to complete frame-on restorations with rebuilt engines and transmissions by deadline. And so, down to the single-stage paint (that is, no clearcoat), each Beetle is a period reflection of the way it would have rolled off the production line in 1964. Restored with a combination of Volkswagen and reproduction parts, the Max Beetles are indistinguishable from one another, minus the license plates. Max 1 lives at Volkswagen of America's Herndon, Virginia headquarters.
With a few pumps of the gas pedal and a twist of the key, Max 1 springs right to life. Vent windows served as the day's air conditioning, swiveling open easily with a push of the hand, while the side glass comes down via crank. An unexpectedly precise shifter clicks delicately into gear only at the very top of each long throw. Even before turning a wheel in motion, the feeling of being somewhere special is overwhelming. When whistling down the road, the specialness is shared with the many onlookers offering waves, honks, smiles, and thumbs-ups. The sprung seats do their part in absorbing bumps and ruts in the road as much as the suspension itself does, even as they unknowingly handle the job of adding a 1960's tint to the experience. Any 1964 Beetle is an icon; this one is a celebrity.
About Volkswagen
Founded in 1955, Volkswagen of America, Inc. is an operating unit of Volkswagen Group of America and a subsidiary of Volkswagen AG, with headquarters in Herndon, Virginia. Volkswagen's operations in the United States include research and development, parts and vehicle processing, parts distribution centers, sales, marketing and service offices, financial service centers, and its state-of-the-art manufacturing facility in Chattanooga, Tennessee. The Volkswagen Group is one of the world's largest producers of passenger cars and Europe's largest automaker. Volkswagen sells the Arteon, Atlas, Atlas Cross Sport, Golf, Golf GTI, Jetta, Jetta GLI, Passat, and Tiguan vehicles through more than 600 independent U.S. dealers. Visit Volkswagen online at www.vw.com or media.vw.com to learn more.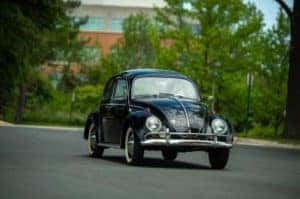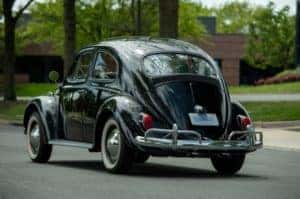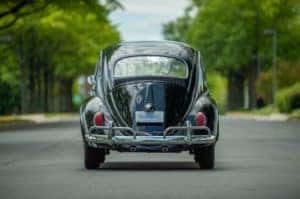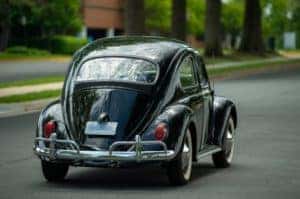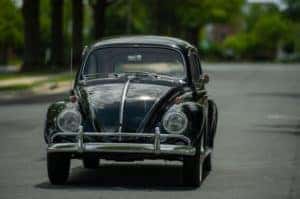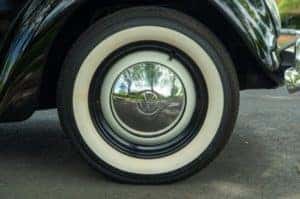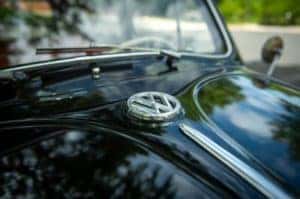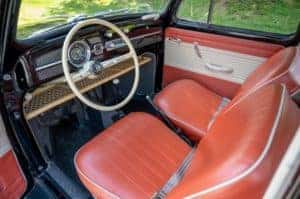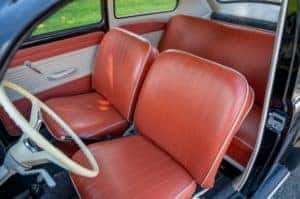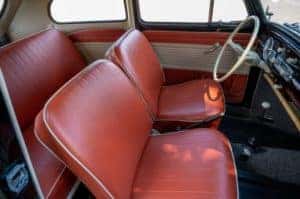 "VW", "Volkswagen", all model names and the Volkswagen logo are registered trademarks of Volkswagen AG. All other trademarks are the property of their respective owners.
This information and any vehicle specifications are preliminary and subject to change.
Features and technical data apply to models offered in the USA. They may differ in other countries.
Where stated, fuel economy values (mpg) are estimates. Your mileage will vary and depends on several factors including driving habits and vehicle condition.
Always obey all speed and traffic laws.