Findlay Volkswagen Henderson partners with star point guard, Kelsey Plum
Henderson, NV (May 25, 2021) – Findlay Volkswagen Henderson and Kelsey Plum are on the same team now — at least when it comes to a partnership. Plum officially made the switch to the Volkswagen Arteon as Findlay VW confirmed the exciting news in February, announcing they put one of the world's top ranked players in the elegant, "modern art of the road" vehicle.
Findlay VW says:
"Findlay VW welcomes Kelsey Plum, and we are thrilled to have her driving around Southern Nevada in such an amazing car. Kelsey is an extraordinary athlete who creates enormous excitement with her on-court performance and off-court attitude, while, at the same time, connecting with fans not only locally, but also on a global level.
Kelsey is the essence of a Findlay VW partner, and we are excited to continue to build followers for the game and our brand at the local level while giving back to our communities by collaborating with such and amazing role model. When choosing our most recent athletic partner, we wanted to focus on a strong personality that would help us encourage young girls and women to pursue their dreams. As a local small business that believes in supporting people in our community, we could not be more proud to join forces with an individual that so closely aligns with the values and purpose of Findlay Volkswagen in Henderson. We look forward to the 2021 season and will be cheering Kelsey and her teammates on throughout the year."
While Kelsey was given the entire local Volkswagen lineup to choose from, she landed easily on the classic look and modern performance of the Volkswagen Arteon R-Line.
The Volkswagen Arteon is a five-door fastback/shooting-brake based on the Volkswagen Group MQB platform. A direct successor to the CC, the Arteon started arriving at the dealerships in the US in April 2019. The word "Arteon" for the Volkswagen Arteon is taken from the Latin word "artem", which means art. Volkswagen chose this name to place an emphasis on the beautiful design of the car.
When describing her thoughts on her new car, Kelsey simply said "Thank you @findlayvolkswagen, I'm in love."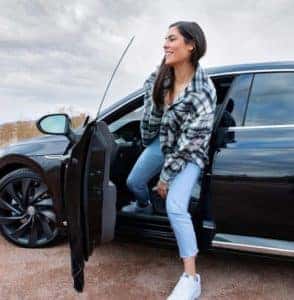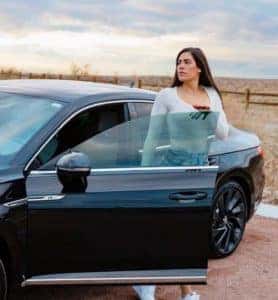 Photos: @krislumague
See more about Kelsey here: The Sports Lite