A VW Owner Story – Frank Mattos and his '62 Volkswagen Beetle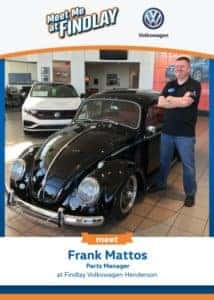 Every classic car owner has a story. An origin for their affinity and for their appreciation of not only maintaining, but refining and personalizing a piece of automotive history. They are the cars we now call classics that have withstood the hardships of daily use, weathering and the passage of time. For some, certain cars can hold memories, evoke nostalgia, and bring people back to a different time.
For Frank Mattos, the love for Volkswagen didn't start because of a current trend, or the sometimes six-figure value of say, a 1965 Type ll 21-Window Deluxe VW Bus(recently sold at Barrett-Jackson for a jaw-dropping $302,500). His love for Volkswagen started before he could even drive, during middle school, when his father was stationed in Hawaii. His family would often head into Pearl City, a popular entertainment spot outside of Honolulu on the island of O'ahu. It is here that he remembers seeing a black Volkswagen Beetle that "always blew his mind", and his fondness for the car began.
At the age of 16, he purchased his first Volkswagen – A 1969 light blue squarback. Ever since, Frank has owned one model or another of an air-cooled VW. Over the years, the cars came and went, but he would eventually land on one he just couldn't let go of.
It was in 2004, at the annual Bugorama in Sacramento, CA, when he first saw the 1962 "metallic root beer" Volkswagen Beetle
being hauled in on a trailer and decided he had to have it. Though it was in need of a motor and some cosmetic TLC, it was the wheels that caught his attention and ended up making Frank follow the trailer to its parking spot. Seeing no rust, and noting that it had a good transmission, Frank ended up hauling the Bug back to Washington state that week.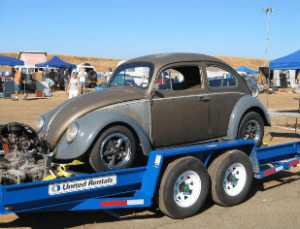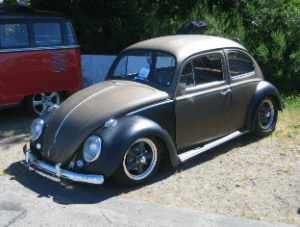 By 2006, the '62 was running, and it was driven for just a year before Frank decided to try and sell it in order to focus on another project(a '57 VW Bug). A paint job was in order for the '62 to be sold, so Frank brought the car to his friends at Washington Volksfab and asked that they just patch it up and make it look presentable. When he checked in on the progress, he saw a completely different paint job than what he had ordered. A friend at Volksfab told him he couldn't do anything but the best job on the car.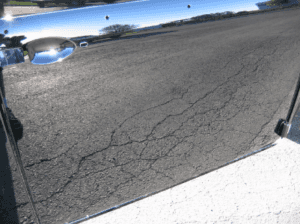 With what was now an immaculate paint job, Frank decided to keep the '62. There was still much more work to do, but a new managing position with Volkswagen in 2008 slowed the process of restoring the car. Followed by marriage, children, home buying, and his career with VW, the car was put on hold bit by bit over the years, until finally in 2014, using the '62's original seat frames, Frank completed the custom red upholstery on the vehicle's interior.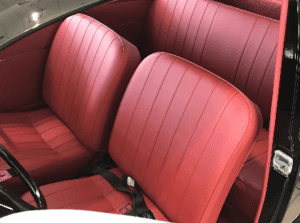 Today, with his rich history owning and renovating Volkswagens, over 2 decades with a Volkswagen career, and with the "completion" (because are they ever REALLY completed?) of his black '62 Volkswagen Beetle with the custom red interior, Frank is ready for his classic to make its comeback and upgraded debut at the VW's Invade The Dam in Boulder City, NV on April 6th, 2019.
While this car has made it through the ups, downs and changes in the life of Frank Mattos, he has owned and loved many classics over the years. Each have a connection to his life and will hold memories of different times and places.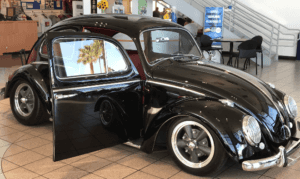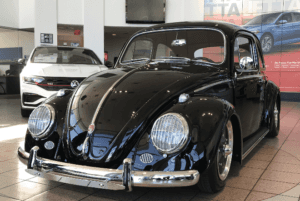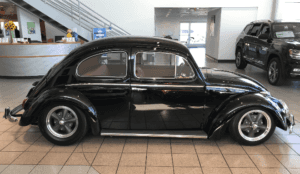 When asked "Do you ever regret any of the vehicles you let go of?" he simply answered "Every single one".
Frank Mattos has been with Volkswagen since 1999, and has been  the Parts Manager with Findlay Volkswagen Henderson since 2015.